Accurate positioning of rotating machine parts (shafts, couplings...) is essential for cost-effective production in every industry. It reduces energy consumption, increases machine availability and extends its service life.
LASER-EQUILIGN2, a new generation of laser leveling systems for horizontal applications, is characterized by maximum precision, extreme efficiency and convenient operation.
Single-laser technology enables accurate measurement in every situation. LASER-EQUILIGN2 can be installed quickly and easily. The pocket tablet simplifies operation by guiding the user through the alignment process step by step.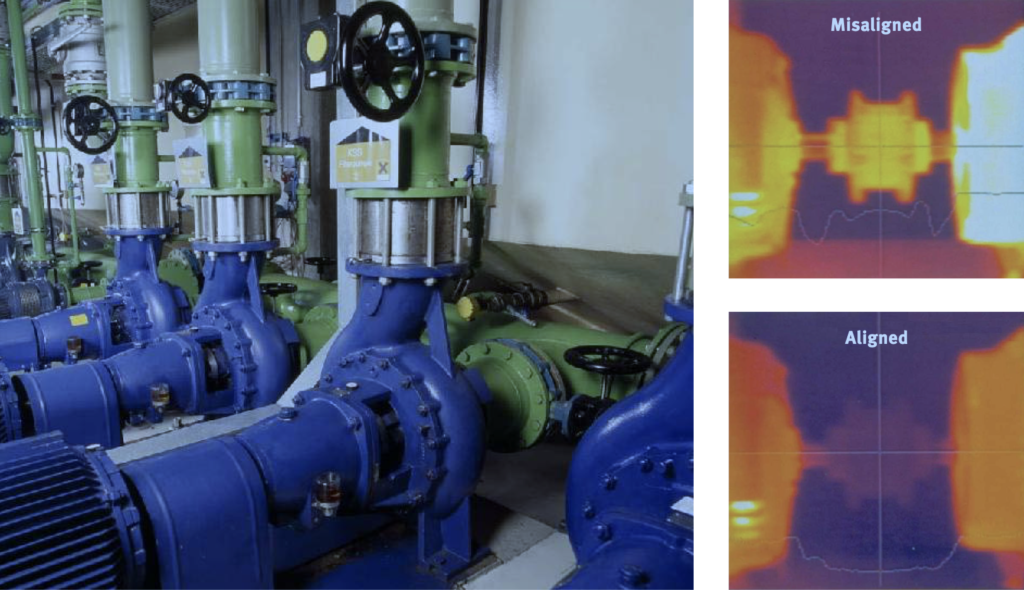 Machine reliability – essential for cost-effective production.
Millions of appliances around the world are connected through shafts,
in every industry and for every purpose, including motors, pumps, fans
and gearboxes with roller bearings.
Accurate alignment optimizes machine performance, reduces maintenance costs, reduces wear and tear, extends the life of your machines and lowers your energy costs.
Experience shows that no matter how much care you take, the setup is rarely perfect. The consequences of even small deviations can be significant, including unwanted vibrations, rising temperatures of clutches, bearings, lubrication, motors and other components, and higher energy consumption. Increased wear and tear can lead to machine defects and malfunctions.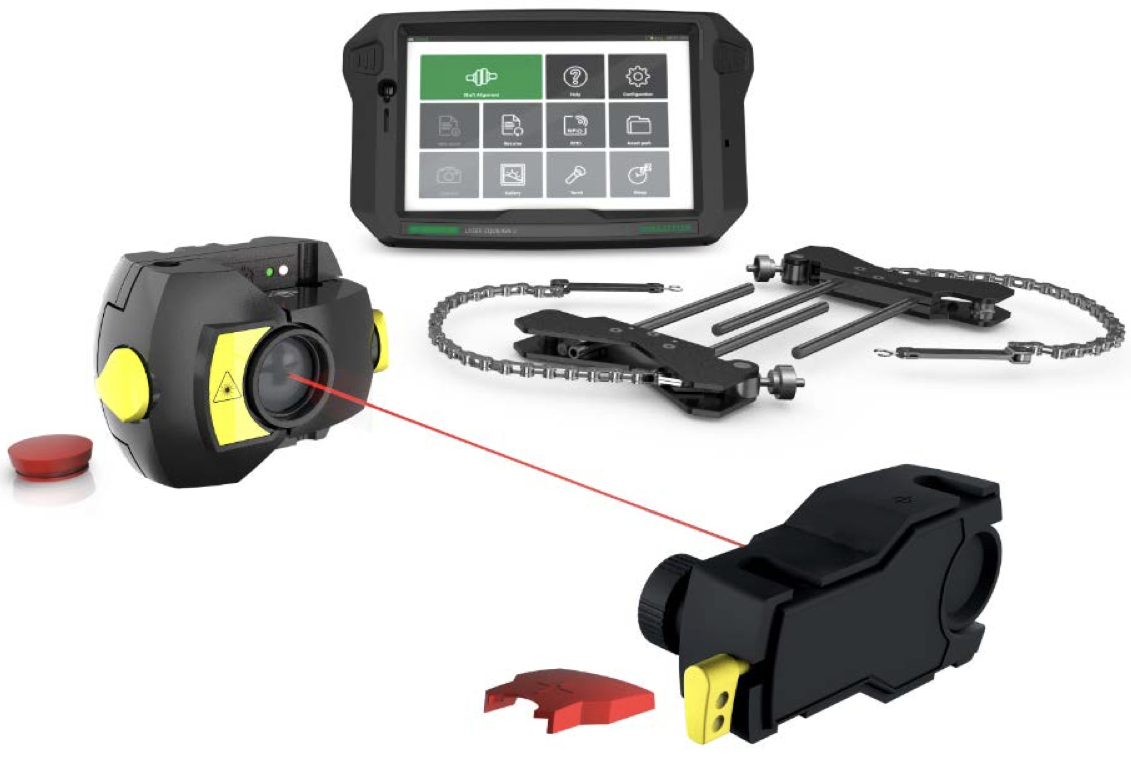 Greater reliability with LASER-EQUILIGN2
In many cases, the setting of rotating machine parts is simply ignored. This is definitely the worst possible solution.
Establishment is not a question of why, but of how.
The most common causes of malfunctions:
60%
Imbalance and alignment errors
20%
Damage to roller bearings
20%
Other
State-of-the-art laser technology enables precise measurements and is easy to use.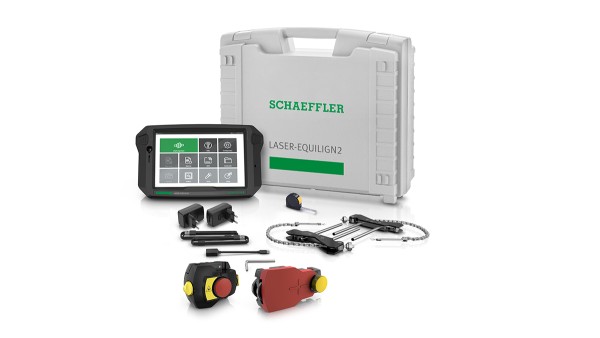 Laser Equialign2 laser aiming system
Increasing demands on machine performance, cost efficiency and speed require solutions that offer added value. LASER-EQUILIGN2, the new generation of laser alignment systems from Schaeffler, is valued not only for its high precision and economy, but also for its extreme user-friendliness. The new pocket-sized tablet offers users more convenience than ever before.
Systematic approach to precise and comfortable setting
LASER-EQUILIGN2 is a system composed of various components that are perfectly coordinated with each other. It allows for precise setup and guides the user through the process step by step.
Accuracy maximizes machine performance
The superiority of the single laser/sensor technology integrated in LASER-EQUILIGN2 has been proven in real practice. The technology enables measurements that are extremely accurate, as the laser beam measures with twice the angular resolution thanks to the roof prism in the reflector. This is particularly advantageous in short shaft applications where the laser and sensor are in close proximity.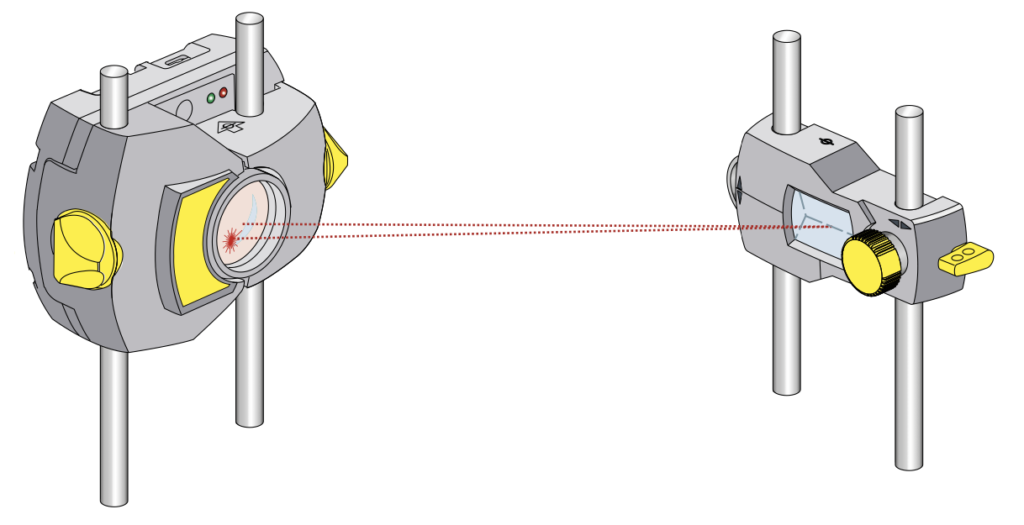 Active clock mode with four measuring points
The more measurement data collected at a larger angle of rotation, the more accurate the results will be. That is why LASER-EQUILIGN2 measures at four points. This enables optimal shaft positioning and maintains the machine's performance at the required level.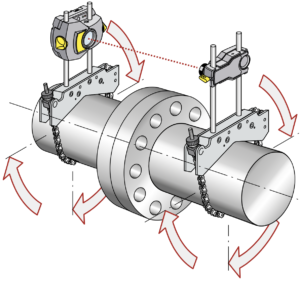 Precise alignment with LASER-EQUILIGN2 has a major impact on your cost efficiency.
Even a small reduction in the energy consumption of your machines can have a noticeable impact on your annual energy costs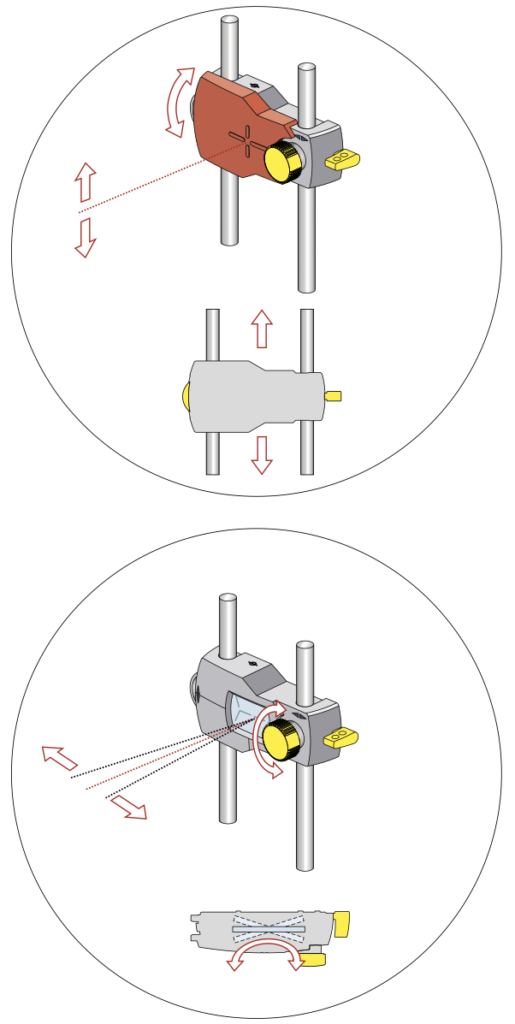 Convenience thanks to easy operation.
Thanks to the large, user-friendly, pocket-sized tablet, the LASER-EQUILIGN2 is very convenient to operate. This is an invaluable advantage in the often harsh environment of the factory hall. The eight-inch screen displays all functions in a clear layout. Easy-to-understand icons enable intuitive operation without the need for extensive training.
Always an optimal result
The tablet guides users through the alignment process step-by-step, giving them clear instructions on what to do, when and how. This increases confidence and significantly improves the quality of the alignment. Live motion provides additional orientation. This innovative feature monitors alignment corrections in real time based on the traffic light principle: red means "out of tolerance", yellow means "within acceptable range" and green means "within optimal range".
Thanks to its Bluetooth connection and battery operation, the LASER-EQUILIGN2 does not require any annoying cables, making it very convenient for everyday use. The same applies to the RFID function, which ensures automatic machine identification as well as data exchange in the local environment.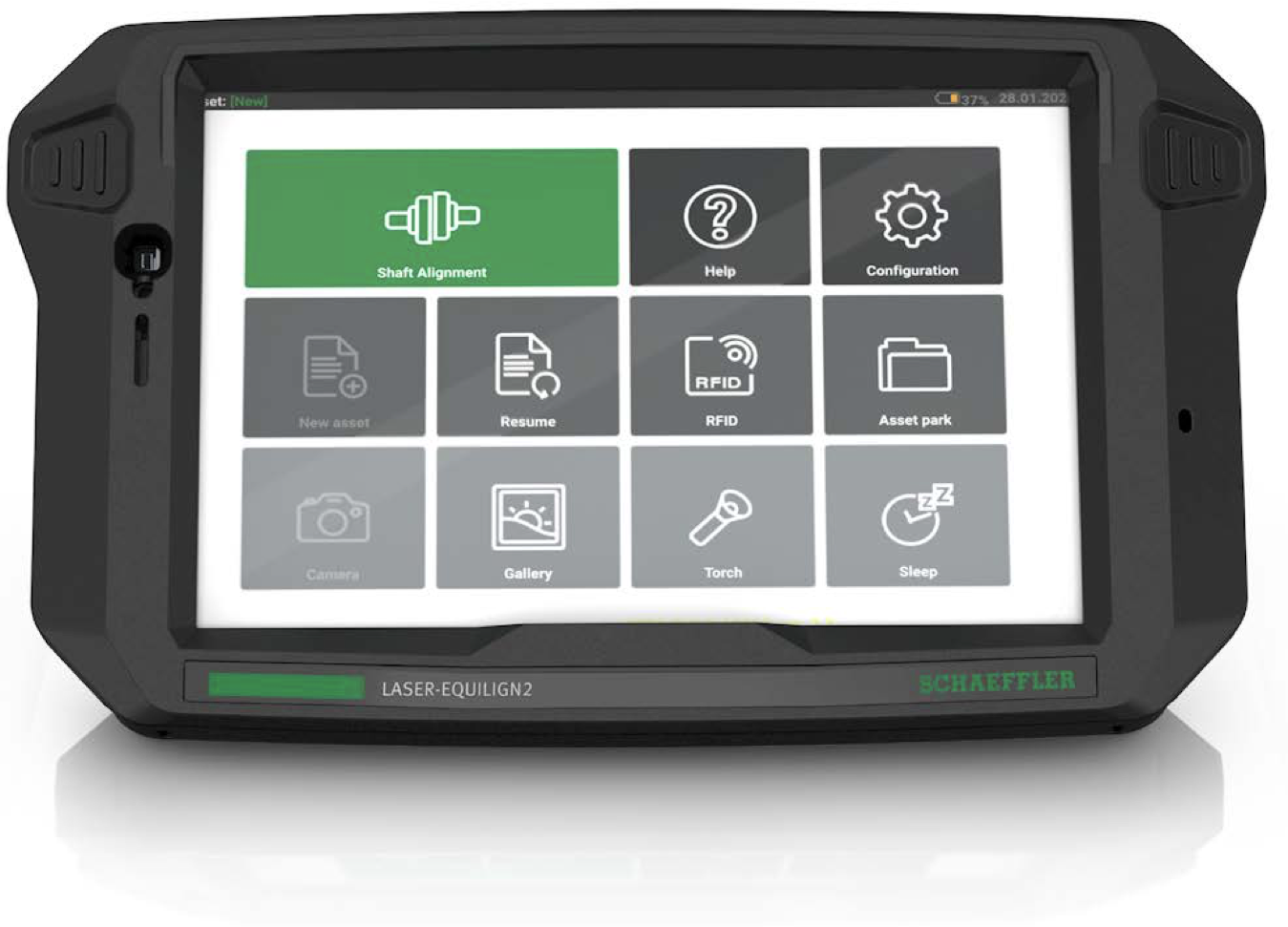 We are official partners of Schaeffler
We have become official partners of Schaeffler.
We look forward to working with your company.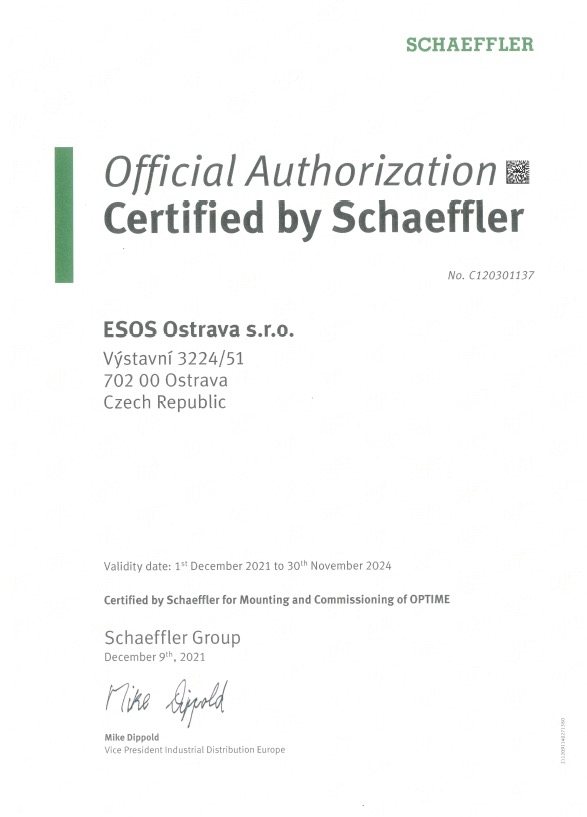 ARE YOU INTERESTED? WANT TO LEARN MORE?
CONTACT US TODAY!
Pro bližší informace nás neváhejte kontaktovat.