LASER SMARTY2 a LASER TRUMMY2
The Schaeffler Laser Smarty2 and Laser Trummy2 are compact devices for aligning and tensioning belt drives.
Achieving maximum performance and optimal life of belt drives depends on correct alignment and optimal tension.
They are precision instruments for:
reduction of running noise
saving energy and costs
prevention of bearing damage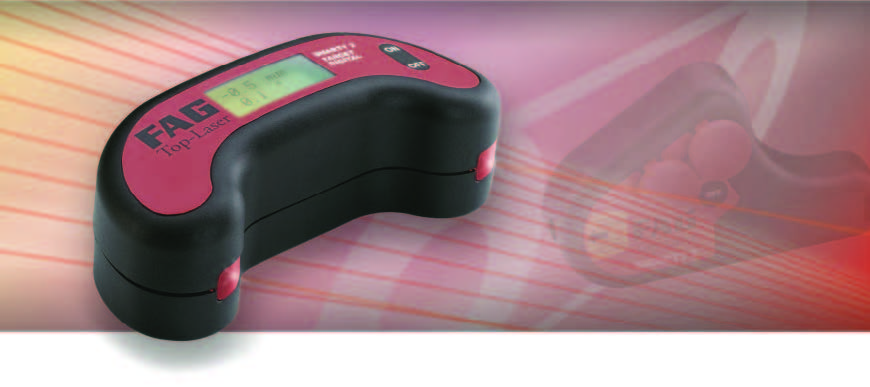 LASER TRUMMY2 is an optical-electronic device for measuring and setting optimal belt tension (spring strength).
By using this device, maximum performance and optimal service life of belt drives, bearings and seals can be achieved.
The user-friendly device can be used in many places and includes a cableless measuring probe, a cabled measuring probe for hard-to-reach places and a hand-held device that indicates the relevant measurands for belt tension as either frequency [Hz] or force [N].
Features and benefits
• Maximum service life of belt transmissions can be ensured
• Reduced wear of drive components
• Reduced energy costs and increased cost efficiency
• Thanks to absolutely reliable results based on the new measurement method
• Simple and easy to use
• Multilingual user interface.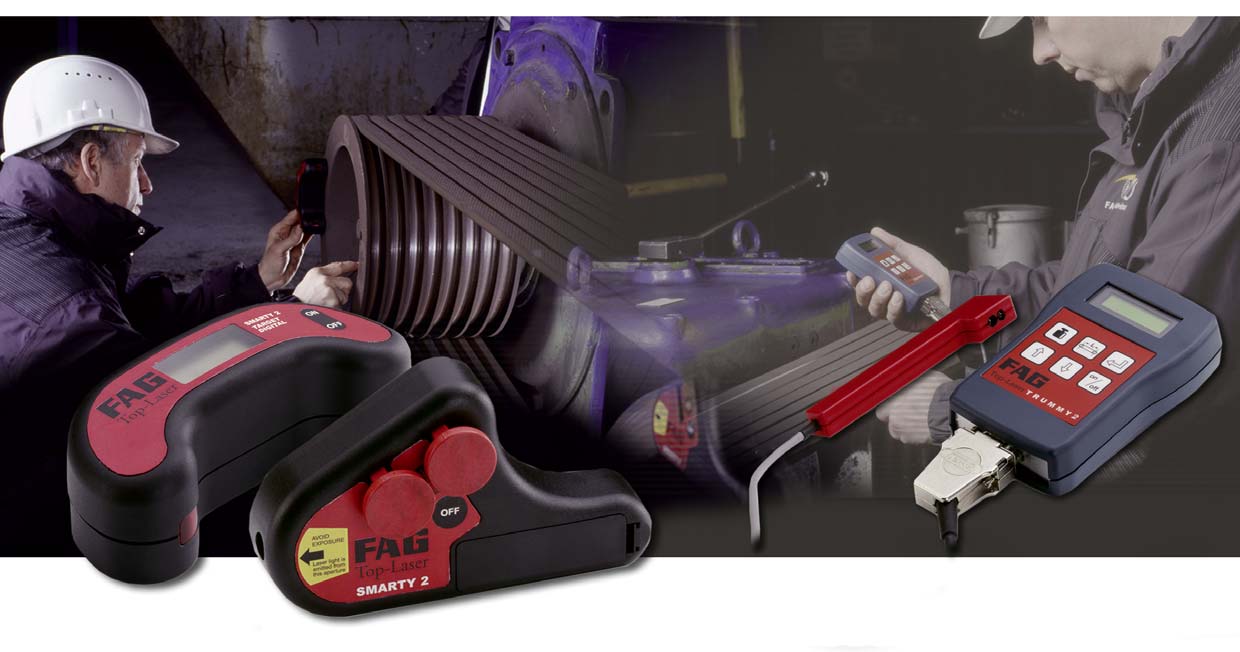 LASER SMARTY2 is a measuring device for positioning pulleys, guide pulleys and sprockets with a diameter greater than 60 mm at a measuring distance of up to 3 m.
Proper alignment results in less vibration and greatly reduces wear on belts, pulleys, bearings and seals. The operating time and reliability of the machine increases.
This device can be mounted in seconds. The laser beam is clearly visible on the target marks. Once the laser beam is aligned to match the grooves in the target marks, the machine is properly aligned. Nothing could be simpler.
Features and benefits:
Display of parallelism and misalignment of both pulleys
Significantly faster and more accurate than other conventional methods
Suitable for horizontally and vertically mounted machines
Only one person is required for alignment
The system can also be used on non-magnetic sprockets or pulleys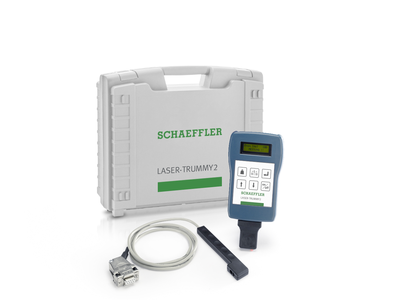 Information - Laser Smarty2 a Trummy2
We are official partners of Schaeffler
We have become official partners of Schaeffler.
We look forward to working with your company.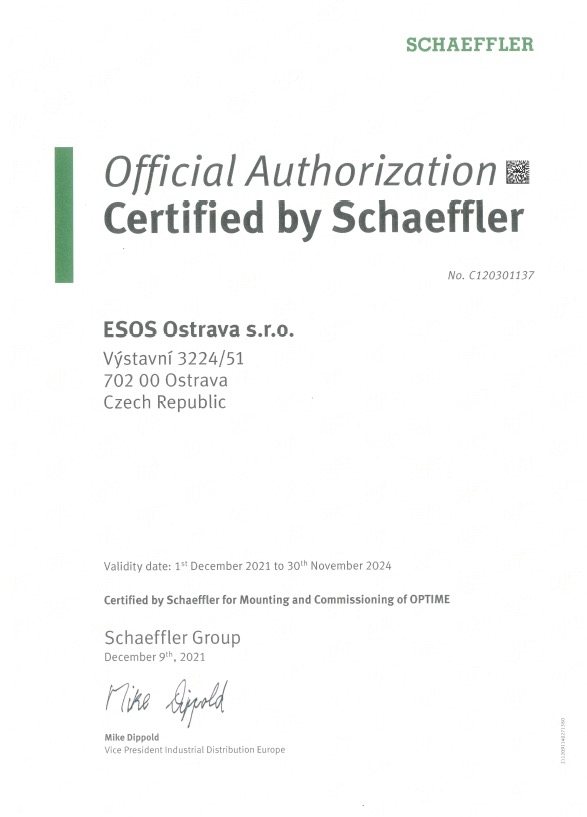 ARE YOU INTERESTED? WANT TO LEARN MORE?
CONTACT US TODAY!
Pro bližší informace nás neváhejte kontaktovat.